Market Snapshot
Quotes are delayed, as of June 13, 2021, 05:49:33 AM CDT or prior.
---
Local Weather
Watonga, Oklahoma (73772)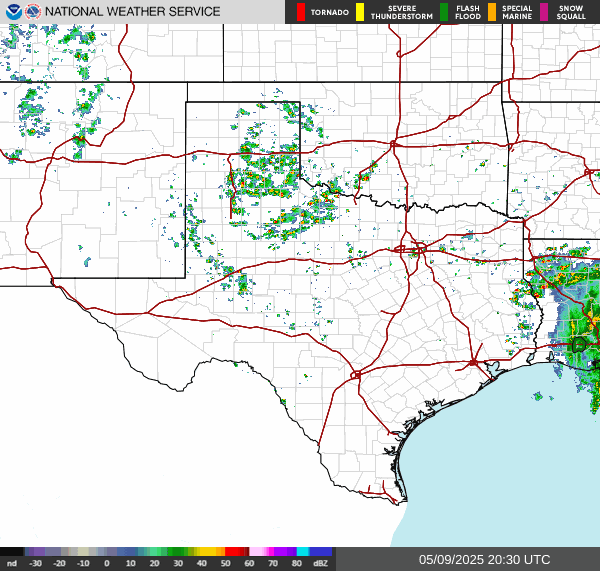 ---
Forecast
Sunday

90°




74°




Monday

92°




70°




Tuesday

95°




68°




Wednesday

96°




71°




Thursday

98°




75°




Friday

°




°



---
Commentary
Soybeans Weaken 30 Cents

The Friday soy market was mixed at the close, as a late session rally in meal helped mitigate the sharp BO drop. Soybeans closed the last trade day of the week with 17 to 35 1/2 cent losses. New crop futures were firmer. Soybean oil futures ended at least 300...

Wheat Firmed but Still Closes Red

Midday wheat losses were faded in the afternoon session, limiting the day's loss. CBT futures recovered to close 3 to 4 1/4 cents weaker in the front months. HRW wheat ended 2 1/4 to 2 1/2 cents lower after being 16 cents in the red at one point. Spring wheat...

Hog Market Pulls Back ahead of Weekend

Front month lean hog futures fell $0.65 to $1.72 on Friday. From Friday to Friday July contracts were only 63 cents weaker. USDA's National Average Base Hog price for Friday was back down by $0.46 to $119.26. The CME Lean Hog Index for 6/9 was $1.20 higher to $119.91. The...

Cattle Rallied on Cheap Corn

Reflecting the weaker corn prices, and strong basis for in delivery June, fat cattle futures rallied $1.12 to $1.57 on Friday. For August contracts that was the 4th consecutive up day for a net swing of $1.97. CME has not reported any deliveries against June cattle through the 10th. Friday...

Cotton Weakens on Friday

At the close for the last trade day of the week, front month cotton futures were 26 to 36 points weaker. Midday cotton prices had been 39 to 59 points in the red. October contracts are up 12 points on thin OI, while the new crop prices trade lower. The...

Corn Closes in Red

Corn futures head into the weekend with 5 1/4 to 14 1/2 cent losses on Friday. July futures were the weakest on the day, reducing the inverse to 74.75 cents. Despite the double digit loss on the last day of the week, July corn was still up 1 3/4 cents...
---