---
Local Weather
Watonga, Oklahoma (73772)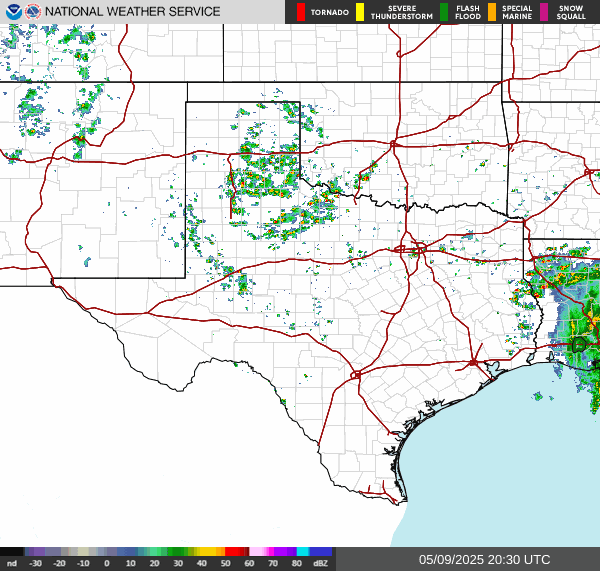 Current Conditions
Light rain
---
Forecast
Monday

51°




32°




Tuesday

37°




25°




Wednesday

39°




24°




Thursday

48°




21°




Friday

57°




35°



---
Commentary
Hog Market Ended Up Triple Digits

Lean hog futures closed the day with gains of $1.52 to $2.25. For April the $2.25 rally brought futures to the highest price level since Oct-Dec of 2019 (LOC high @ $77.10 11/5). Pork cutout futures ended the session with gains of $1.35 to $2.95. The 1/19 CME Lean Hog...

Cattle Market Gains for Weekend

Fat cattle futures closed the Friday session with $0.75 to $2.62 gains. The markets were closed prior to the monthly CoF numbers. Feeder cattle futures ended the last trade day of the week with gains of $1.37 to the limit of $5 (March). The CME Feeder Cattle Index recovered 38...

Wheat Closed Double Digits in Red

The wheat complex fell in the broad grain selloff ahead of the weekend. CBT SRW futures weakened 3.56% to 3.97% on the day. KC HRW wheat futures were down 3.25% to 3.54% at the close. MPLS HRS futures ended the day 3.08% to 3.58% lower. USDA's Export Sales report showed...

Beans Drop Half a Dollar

Soybean prices go into the weekend with losses of at least 56 cents in the front months. The entire complex weakened on Friday, but the board crush spread was back up 8 1/2 cents to 80.10, as the $16-$18/ ton losses in meal and 1.08-1.20 c/lb losses in oil were...

Cotton Prices Weaker for Weekend

At the close on Friday, front month cotton prices were 74 to 101 points in the red. USDA reported 292,355 RBs of cotton sold for export on the week ending 1/14. That was down 11% wk/wk, but 25% above the same week last year. Accumulated cotton commitments were 12,156m RBs...

Corn Prices Close Near Lows

Corn futures head into the weekend with double digit losses. March futures touched limit down briefly, bounced, and still closed near the session lows. The other front months were down 21 1/4 to 23 1/2 cents. News flow was mostly positive, but money flow wasn't. EIA data showed ethanol producers...
---