Market Snapshot
Quotes are delayed, as of August 10, 2022, 05:58:45 PM CDT or prior.
---
Local Weather
Watonga, Oklahoma (73772)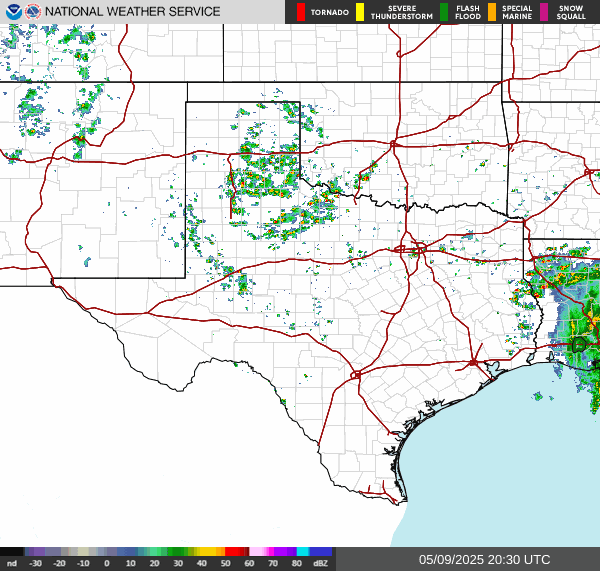 ---
Forecast
Wednesday

94°




69°




Thursday

95°




70°




Friday

95°




70°




Saturday

96°




72°




Sunday

101°




74°



---
Commentary
Wheat Heads Higher on Wednesday

The wheat complex avoided the late session drop, with contracts up double digits across the three exchanges. CBT SRW saw 12 ¾ to 18 ¼ cent gains, with KC HRW contracts up 13 ¾ to 21 cents. MPS spring wheat futures were 11 ½ to 13 ½ cent higher on...

Cattle Higher on Stronger Cash Trade

Live cattle futures rebounded on Wednesday, with contracts up 57 cents to $1.30 at the close. The Wednesday Fed Cattle Exchange online auction saw no sales on the 1,035 head listed. Bids ranged from $134 to $136.25, with asks $136 to $138. on the 5 TX and 2 CA listings....

Hogs Close Higher on Wednesday

Lean hog futures were up a nickel to $1.25 in most contracts on Wednesday. The USDA's National Average Base Hog price was $132.48 on Wednesday afternoon, up $1.35 from the previous day's report. The August 8th CME Lean Hog Index was 32 cents higher to $122.25. Front month pork cutout...

Soybeans Close Mixed on Late Day Collapse

Soybean futures were sharply higher earlier on Wednesday, but closed well off the highs. Nearby contracts were down ¾ to 4 ½ cents on the day, with Nov 27 cents off the high and Sep settling 42 cents from the high. Meal was up 50 cents in Sep but lower...

Corn Holds Firm After Late Session Slip

Corn futures ended the Wednesday session with contracts up 3 to 5 ¾ cents. Contracts were up double digits at midday but backed off on a wetter change in the GFS model for later in August. The Weekly Petroleum Status Report from EIA showed ethanol production in the week of...

Cotton Rallies on Sharp Dollar Weakness

Cotton futures settle the Wednesday session with contracts up 106 to 221 points. Much of the strength came via outside markets. After the CPI data release this morning, the US dollar index collapsed 1.139 on the day. . The 7-day QPF shows continued dryness in the panhandle of TX in...
---