Market Snapshot
Quotes are delayed, as of May 13, 2021, 08:19:41 AM CDT or prior.
---
Local Weather
Watonga, Oklahoma (73772)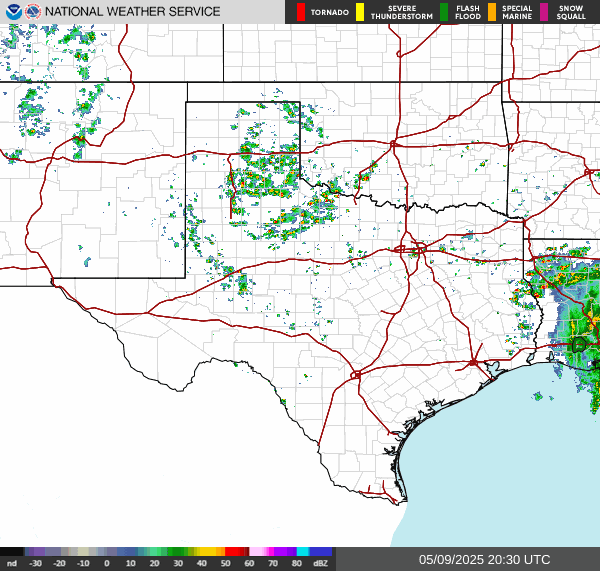 ---
Forecast
Thursday

70°




42°




Friday

78°




54°




Saturday

84°




61°




Sunday

81°




64°




Monday

73°




62°




Tuesday

°




°



---
Commentary
Corn Futures Extend Losses Ahead of Export Sales Data

Corn futures extended their Wednesday losses overnight, but have come back off of the lows, trading 8 to 13 cents lower than the previous close. At the close on Wednesday, corn prices were in the red, with double digit losses for new crop. Preliminary OI data shows the post report...

Wheat Futures Trade Lower in Tandem With Other Markets

Wheat futures are 1 to 8 cents lower in early Thursday trading activity. On Wednesday, domestic wheat futures closed with double digit losses. CBT SRW prices were 11 1/4 to 12 cents in the red. KC HRW futures were down the most with Wednesday losses of 2.5% to 2.8%. Minneapolis...

Hogs Rally, Along with Cutouts and CME Index

Front month futures bounced back from early week weakness. Prices moved 32 to 90 cents higher, but June is still about $3 below the LOC high. USDA's National Average Base Hog price for Wednesday PM was a $1.67 weaker to $115.73. The WCB base hog price was $119.79, compared to...

Cotton Futures Down Triple Digits on Economic Concerns

Cotton futures are showing triple digit losses this morning, as the sell off on Wall Street this week is raising concerns that the economic recovery might not be as straight forward as assumed. Futures closed yesterday off the highs, though were still in the black by 13 to 48 points...

Cattle Higher As Wholesale Beef Prices Continue Sharp Increase

Fat cattle futures closed the midweek session with gains of 15 to 40 cents. June fats pulled back from strong midday gains to close with a 2 cent loss. Cash cattle sales reported on the FCE ranged from $119.25 to $120.25, with the wtd average for the 1,588 head at...

Soybean Futures Fade Wednesday Rally, Now 5 to 15 Cents Lower

Overnight soy trading has the board 5 to 15 cents lower to start the Thursday session. Preliminary OI data suggests the Wednesday gains were net new buying with a big 17,109 contract increase for the day. Futures closed 11 1/4 to 27 3/4 cents in the black led by old...
---