Market Snapshot
Quotes are delayed, as of May 18, 2022, 10:51:27 AM CDT or prior.
---
Local Weather
Watonga, Oklahoma (73772)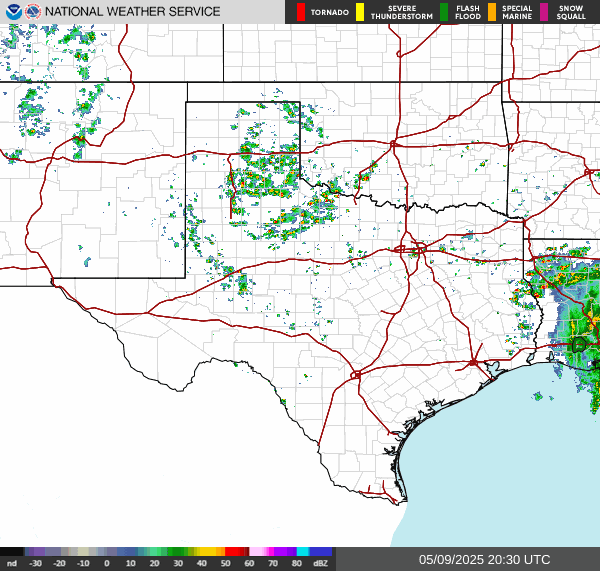 ---
Forecast
Wednesday

94°




63°




Thursday

96°




65°




Friday

82°




63°




Saturday

61°




53°




Sunday

65°




40°



---
Commentary
Cotton Lower on Wednesday Morning

Cotton futures are trading down 160 to 204 points this morning, with exception to thinly traded October. They saw weakness in the front months on Tuesday, with contracts down 21 to 219 points. Deferred contracts were up 22 to 107 points on the day. The weekly Crop Progress report tallied...

Corn Lower on Wednesday Morning

Corn futures are trading 1 ½ to 6 ½ cents lower this morning. They retreated on Turnaround Tuesday, with most contracts down 1 to 8 ¾ cents. The nearbys were down the most, with July 8 ¾ cents lower, though $8 support held. New Crop December was down 4 ½...

Cattle Looking for a Rebound on Wednesday

Live cattle futures posted their own Turnaround Tuesday, with losses of 17 to 65 cents in most contracts. Cash trade saw a little action at $138 in the south on Tuesday with dressed sales of $226-227 reported in the north. Tuesday's Fed Cattle Exchange online auction saw 1 lot of...

Hogs Look to Wednesday Trade

Lean hog futures were mixed yesterday, with front months up 67 cents to $2.95 and deferred contracts down 32 cents to $1.17. The National Average Base Hog price for Tuesday morning was $111.38 up $9.74 from the day prior. CME's Lean Hog Index for 5/13 was 42 cents lower to...

Wheat Reverses Tuesday Gains During Overnight Session

Wheat futures are trading sharply lower across the board this morning. KC is leading the way to the downside, 28 to 35 ¾ cents lower. MPLS is down 23 ¾ to 33 ¾, with CBT 20 to 23 cents lower. The complex reversed early morning losses, leaving wide intraday ranges...

Soybeans Mixed to Start Wednesday

Soybeans are steady to 4 cent lower in most contracts, with July up 3 ¾ cents following the overnight session. They turned around from overnight weakness on Tuesday, as contracts closed the Tuesday session with 13 to 21 21 ½ cent gains. Preliminary open interest showed net new buying, rising...
---