Market Snapshot
Quotes are delayed, as of April 14, 2021, 11:31:05 AM CDT or prior.
---
Local Weather
Watonga, Oklahoma (73772)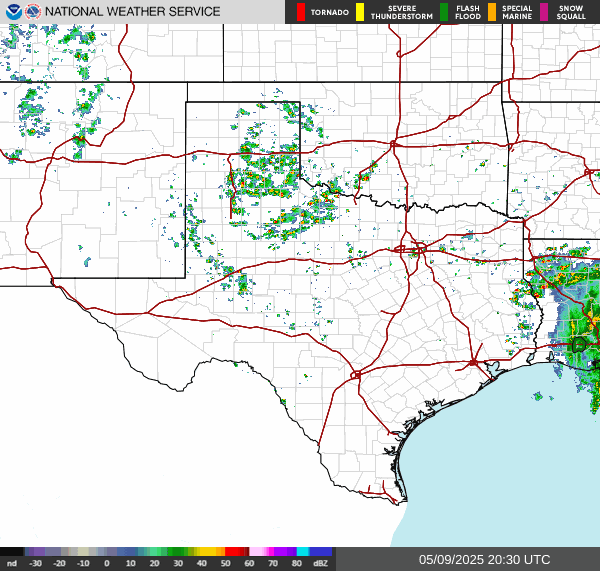 Current Conditions
Few Clouds
---
Forecast
Wednesday

59°




44°




Thursday

55°




46°




Friday

52°




43°




Saturday

53°




40°




Sunday

59°




36°



---
Commentary
Double Digit Gains for Wednesday Wheat

Wheat futures were up sharply for the start of the midweek day session. Prices have pulled back somewhat but are still up double digits. CBT futures are 16 1/2 to 19 cents higher. KC HRW futures are trading 16 1/2 to 19 cents in the black at midday. MGE spring...

Double Digit Gains for Beans

Front month soy futures are in the black at midday. Beans are up double digits with gains of 9 1/2 to 18 3/4 cents. Old crop futures are slightly stronger than new crop. Soymeal futures are up $1.60 to $2.10/ton at midday. BO futures are 87 to 111 points in...

Hog Market Mixed at Midday

Delivery month Intra market spreading continues for lean hogs through midday, as the complex is mixed again. The spring futures are firm to 60 cents higher at midday, while the summer and fall months are down 27 to 60 cents. USDA's National Average Base Hog price was down by 22...

Cotton Higher again at Midday

Front month cotton futures are trading with gains of 45 to 92 points so far for the midweek session. The US dollar index is weaker, supporting commodities priced in dollars. Old crop futures are now 2.35 cents/lb off the lows from the end of March. USDA's Daily Spot Quotations report...

Cattle Down Triple Digits

More selling for the midweek cattle complex has futures another $0.75 to $1.27 cents weaker. April fats are down 32 cents at midday, trying to converge with the cash market. Cash business for the week remains mostly unestablished so far, save for some light $121 trade in TX. The weekly...

Corn Futures are Higher for Midweek

Corn is extending the gains from the Tuesday session today. Old crop prices are another 10 1/4 to 11 1/4 cents higher. New crop corn prices are 3 1/2 to 4 cents in the black so far. Ahead of the weekly Export Sales report on Thursday, traders are looking for...
---